Are you looking to become an Amazon seller but don't know where to start? FBA Global has a solution for you! Our good friend Luke W's Amazon Seller Pro Course has everything you need to become an Amazon Seller in a matter of days. This course is updated with the newest 2021 Amazon FBA tips and tricks to give you the edge. Packed with over 10 hours of in-depth Amazon seller training, this course is head and shoulders above most others on the market. AND, all of this comes at $497… much less than some courses charging upwards of $5k (with outdated content). Keep reading below why we think this is the best Amazon FBA course in 2021.
What's in the Amazon Seller Pro Course?
Built with clarity and simplicity in mind, the Amazon Seller Pro Course will take you from zero understanding of how or what a Fulfillment by Amazon business is to a knowledgeable entrepreneur with a successful blueprint for repeatedly launching grand slam product bundles. Creating bundles is one of the keys that will help you, even in saturated market conditions, to stand out and crush the competition, even with few reviews.
This ten hour program consists of about 80 bite sized videos, which you'll have lifetime access to and can easily refer back to them whenever you need. You'll also gain access to the Amazon Seller Pro Student Facebook group where you can ask questions, see results of others and further your Amazon FBA business knowledge. Whenever Amazon has any major changes to the platform or better ways of completing tasks, I will stay active to create updated course videos so you have the best knowledge. In my second tier level of the course, which you can see after clicking the link below, offers multiple one-on-one calls with me to personally help you at different stages of the process. These come in handy after you finish the course and want to run product ideas by me or even want me to help you with product research in person. After you launch your product, you'll see the value of your second call when I help you build customized Amazon Advertising campaigns to help boost your product off the starting line.
What You'll Access & Learn In This Amazon Course:
70+ High Quality, Step-By-Step Videos (10hrs) + PDFs
My Personal Mentorship CRUCIAL to your success!
Access to Private Amazon Seller Pro Facebook group
Learning the Entrepreneurial Mindset
All the logistics to get your products sourced and shipped into Amazon
A Variety of Unique Product Research Methods
Criteria for finding Hot Product Opportunities
How to setup your seller central account
Negotiating to get the best deals on products (Templates Provided)
Constructing a compelling product listing that sells
Getting reviews for your product that convert customers to BUY NOW
How to rank your product to Page #1 the most cost efficient way possible
How to build multiple sales channels on Facebook & Instagram to drive traffic to your Amazon Product
How to use and optimize Amazon's PPC Advertising
Expand your business and Build a Real Brand around your product line
This is quite a premium offering for only $497 and includes content that is much more recently updated than many of the higher ticket courses
Module 1: Throughout this 6-module course, you'll first be introduced to what it takes to build and Amazon FBA business, the mindset it will take to conquer your objectives and what work it will consist of.
Module 2: We'll dig deep into building a foundation for your business that will serve to keep everything organized from start to finish as well as cover important steps like setting up an LLC, understanding Tax information and creating your Seller Central Account. (All video titles are provided on the course home page).
Module 3: Probably the most critical part of this journey is product selection. This step will literally build a financial freedom for you if you execute the steps carefully. I'll cover all the essential criteria for choosing a winning product, setting up a grand slam bundle and leaving your competition at the wayside. I'll show you how to calculate profit margins and see how many sales products are making before you buy them to minimize any risk when starting your first test batch of products.
Module 4: Suppliers are another key component of your business. I'll show you how to negotiate the best deals with suppliers and make sure you're receiving high quality products. We'll cover shipping plans and trading terms you'll want to know when speaking with suppliers. Luckily, I supply you with templates and show my actual messages that I used to work great negotiations with suppliers.
Module 5: We'll need to craft an optimized listing that has a special perceived value so customers don't click out of your page or have to second guess anything. I'll help you build an excellent title, bullets and description as well as get amazing images from a variety of free and paid sources.
Module 6: When it comes to advertising and your product launch, I have you covered! I have successfully launched products, with few reviews, from as far back as page 44 to page 3 in 1 week! I can show you special URLs you can create to launch to page 1 very fast and how to set up Amazon PPC campaigns where you'll spend very little compared to what you'll make in sales and profit.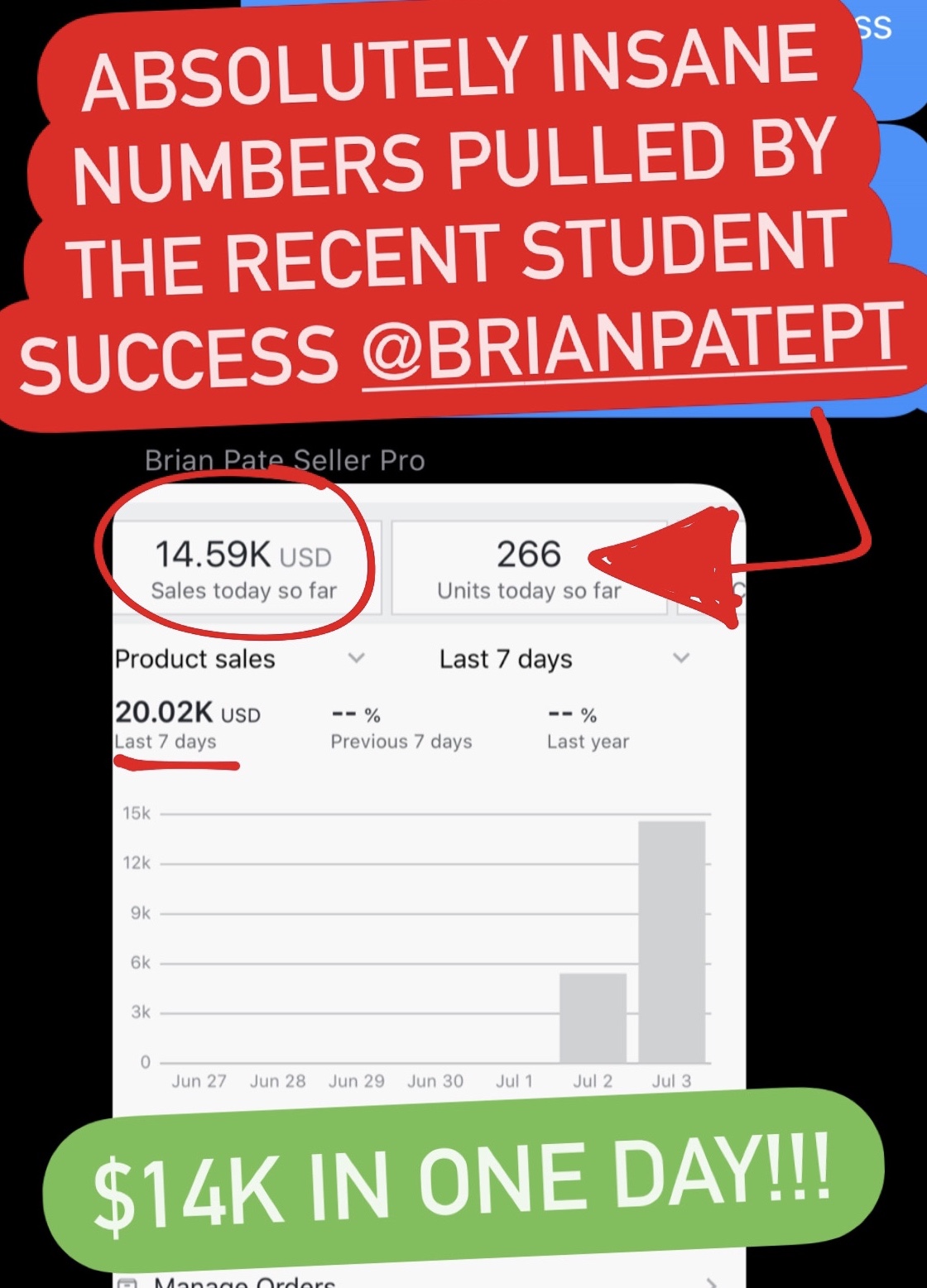 All in all, this course is right for you if you're tired of mainstream workflows and are ready to branch out into creating your own streams of income with the variety of product you'll sell on Amazon. This platform gives you the chance to gain eyes of millions of monthly shoppers on the world's largest e-commerce sight and start a scalable business with one of the lowest start up costs out there. It will be my pleasure walking you through this course in each of my personally made videos for you. Enjoy and I'll see you on the other side!
Conclusion
All in all, you can't go wrong with the Amazon Seller Pro course. To have this much quality content without the price tag makes this course the best bet for anyone looking to escape the 9 to 5 with Amazon FBA!
Contact FBA Global if you have questions before starting an official Amazon FBA course.