Selling on Amazon FBA has become increasingly competitive in 2021. Because of this, it's critical when launching new products to take advantage of the tools at your disposal to maximize your listings. But how can you create enticing offers without deeply discounting your prices on Amazon? One of the best Amazon seller tools for helping new products gain long-term visibility is RebateKey. In this RebateKey review, we answer the question of is RebateKey legit and how to implement it for Amazon Product launch strategies.
What is RebateKey?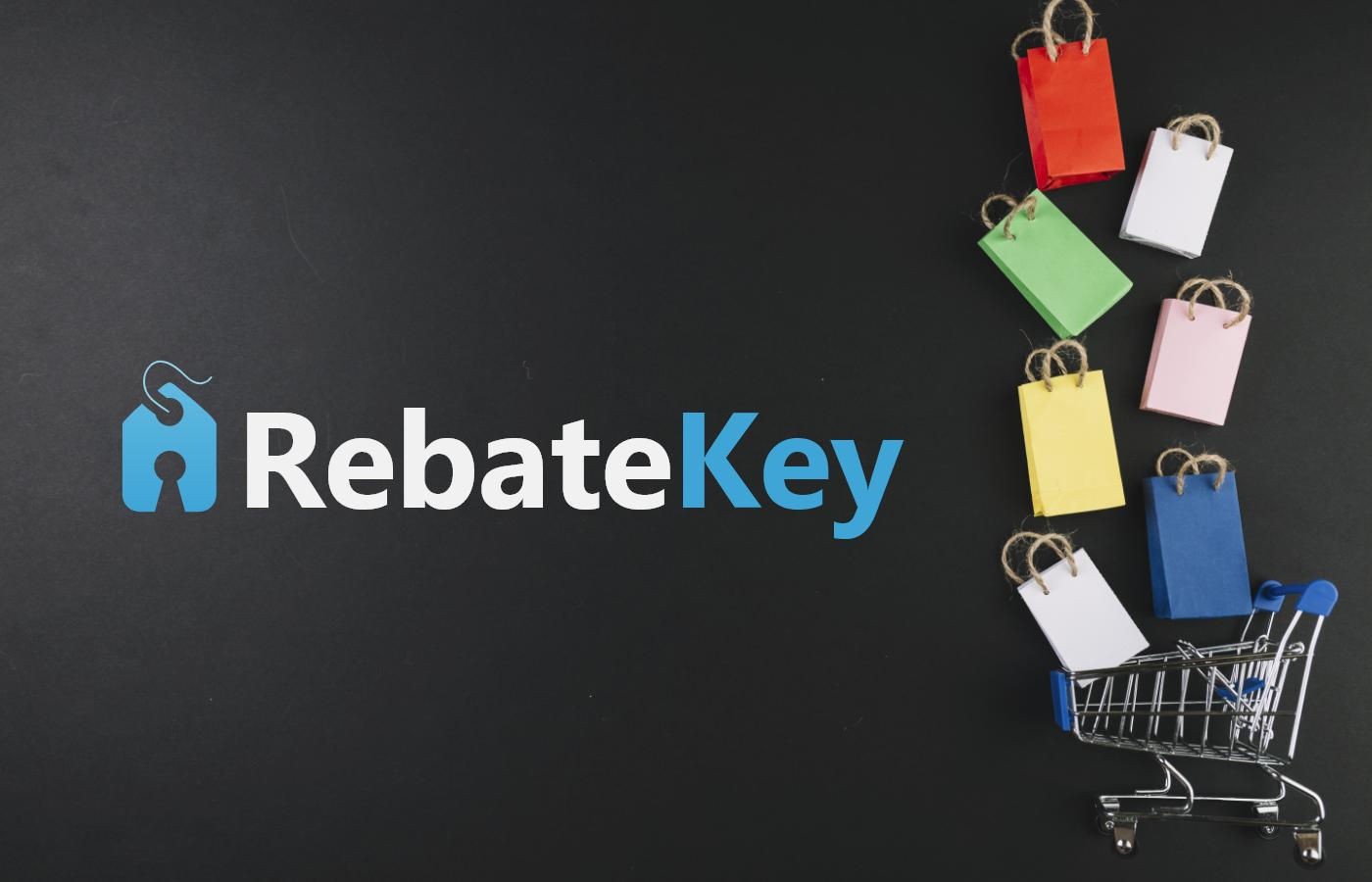 RebateKey is a platform that enables e-commerce sellers to offer rebates on their products outside of the normal sales channels (Amazon, Walmart, eBay, Etsy, etc.). Launched in 2018, RebateKey is unique because it offers sellers a chance to drive traffic without steep discounts on the platform. Through RebateKey, discounts of any amount can be offered on your product.
The way RebateKey works is simple. Once you sign up you will have a RebateKey login specifically for sellers.
A RebateKey user (customer) sees your product on the RebateKey platform and claims the deal. They then go to Amazon and purchase the product for full price. Once ordered, the customer enters his Amazon Purchase Order into RebateKey to validate the rebate claimed. The Amazon seller verifies the order number and approves the order. Note: This process can be automated if you link your Amazon Seller account to RebateKey, so a manual verification isn't needed every time.
RebateKey holds the rebate amount for 30 days to ensure the buyer doesn't return the product in the standard customer refund window.
This FBA Global review centers around how to use RebateKey with Amazon, but as seen below the following integrations work similarly with RebateKey.
Why is it important on Amazon?
Amazon's A9 algorithm recognizes sales from RebateKey as full-priced sales, as opposed to price reductions through Amazon PPC, Amazon coupons and Amazon promotions.  It's generally accepted that on-Amazon promotion sales are not weighted as heavily as full-priced sales in a product's ranking through the Amazon's A9 algorithm.
This means that when running Amazon promotions, not only are you offering a discount, but your product isn't getting credit for full-priced sales in Amazon SEO.
RebateKey Pricing
Each rebate claimed costs $2.95. A rebate claimed equals a product purchased by a RebateKey buyer.
How to use RebateKey to Sell Your Products on Amazon
To begin selling products with RebateKey rebates, you must first create a RebateKey Seller account. This is different from its buyer-side account. RebateKey will ask for the following information regarding your Amazon business:
Legal name, business address & URL (can provide Amazon Storefront if that's all you have)
Email address
Average sales per year
Categories that you typically sell
Once you have a RebateKey Login
Step 1: Connect your Amazon Seller Account RebateKey
Step 2: Set up a RebateKey Campaign
In the RebateKey login screen, input the product details you want to promote in the campaign. The entire Campaign Creation process is straight-forward and is similar to setting up an Amazon product listing. Because you're able to connect your Amazon seller account with your RebateKey account, you can pull pictures easily. For the RebateKey listing, just copy/paste what you have in Amazon unless you prefer RebateKey specific content for the campaign.
The campaign section is set up as follows:
Name of Product
Product description and category
Photos
Product identifier (prevents buyers from buying more than one)
Number of rebates you want to make available per day and how many days the campaign will run
Discounted price (Rebate %)
Campaign start and end dates
Once submitted, the RebateKey internal team reviews the campaign and either approves or denies each campaign within 24 hours.
After a Campaign is Approved
As soon as your campaign is approved, your product listing will be live on the RebateKey Amazon platform.
Your account will be temporarily charged for the entire number of Rebates elgible in the campaign. You will only pay as rebates are claimed.
Any RebateKey user will be able to see and claim your listing offer. When they select your product, they'll automatically be taken to the Amazon product listing where they can buy at normal price.
After purchasing, the buyer has one hour to submit the purchase to RebateKey. RebateKey's internal team reviews the purchase and verifies the customer's purchase order ID. The purchase ID is simply their Amazon order #.
After 35 days, RebateKey refunds the buyer with the amount they debited from your account at campaign submission.
Example:
Product Sales price: $30
Rebate: 25% – so $7.50 per unit
Rebates per Day: 10
Period: 7 Days
Rebate Key will charge you $525 upfront so that there isn't a risk that a buyer won't be refunded. This amount will sit in your RebateKey wallet and will not be paid until product rebates are claimed. If rebates are unclaimed, the amount unclaimed will sit in your wallet and can be refunded to you via the payment method you used to load your wallet.
Key Features of RebateKey
Buyer Messaging: Allows sellers to directly contact the buyers of their product via RebateKey. This is something you can't do on Amazon effectively as Amazon doesn't allow you to reach out to buyers unsolicited.
Pre-Approval Automation: Once hooked up to your Amazon account, automatic pre-approval can be established. Note: You have 35 days to validate that the rebate claimer actually did purchase the product.
Chrome Extension: Works on the Amazon catalog and enables your product to be automatically visible to RebateKey users shopping on Amazon.
Unique Product Listings: This provides the opportunity to test strategy off-Amazon to see which listing generates the most conversions.
Using RebateKey Effectively
As with any promotional tool, you need to make sure you're using it the correct way. Amazon.com offers over 75 million products from across the globe. Let's take a look at how to use RebateKey effectively.
First, you need to create a web page for your promotion and upload effective product images for your promotion.
Second, you need to check the "dynamic linking" option to ensure your promotional images are included in your listing. You'll need to leave this option "on" if you are selling products that do not have distinct product pictures.
Third, you'll want to ensure that the details about the promotion are set up properly.
How to Use RebateKey to Offer Discounts for Amazon Customers
Using RebateKey. You can create offers for customers to obtain a discount of 50% or more. Once an offer is created, it's automatically added to your Amazon listing at checkout to ensure your product shows up at the front of search results, where it has the greatest value.
How to Turn off RebateKey. If you're worried about your Amazon listings appearing in other categories at lower prices, you can turn off the automatic addition of your 'offline' promotion. This is achieved by going to 'Settings' in your seller dashboard, hitting the 'Edit' button, then hitting 'Disable Offline Discounts.'
How RebateKey Can Help You Obtain High Rankings
RebateKey was built by Compete, a software provider that specializes in paid search, content development, and paid social promotions, all of which help retailers and publishers manage their Amazon Advertising campaigns.
With low fees and a dynamic user experience, RebateKey is legit for Amazon Product Launches and for increasing exposure for any Amazon Product.
RebateKey has no monthly subscription fee, so it's worth investigating and even trying out, if you're interested. After setting up your configuration, which is easy and swift, you can establish RebateKey campaigns for any product in your Amazon catalog. You then have access to RebateKey tools to enhance the sale of your items on Amazon.
Frequently Asked Questions
Is RebateKey Legit?
Yes, I've used RebateKey to launch and promote several Amazon FBA products without any issues.
Does RebateKey Violate Amazon's Terms of Service?
No, RebateKey does not violate any Amazon term of service. Amazon's ToS disallows sellers exchanging products for reviews. RebateKey has no guarantee of reviews and is therefore simply a promotional tool. The service has no requirement for buyers to leave a review. Further, it validates buyers' Amazon order numbers (also called "rebate keys") during the 35-day grace period.
Can Amazon Sellers Ask Buyers for Reviews via RebateKey?
No, it's against RebateKey's terms of service to directly ask a buyer for a review. Note, in general you will get reviews as you get sales in line with normal review rates (~2%).
What Amazon Marketplaces does RebateKey Support?
RebateKey Supports Amazon, Walmart, Etsy, Shopify and eBay
For Amazon, Only the US Marketplace is currently supported.
How many Rebates per Day is Recommended?
It depends on your campaign goals and how many products need to be sold each day. You can use Helium 10's Cerebro to help you determine this. The CPR (Cerebro Product Rank) formula will give you the average daily sales to get to page one.
What is the RebateKey Fee?
RebateKey charges $2.95 per rebate claimed. If 10 product rebates are claimed, you'll be charged $29.50.
Conclusion
Over two million sellers are actively selling products on Amazon FBA in 2021, and the industry continues to experience growth as thousands more sellers look to strike it rich. More competition means more work to achieve a high ranking and improve your Amazon SEO.
Because of the low cost and the ability to reap ranking increase from Amazon, we think RebateKey is a great option for Amazon Product Listings and ranking support. With the speed of RebateKey, you're able to create a campaign and immediately see results within a day. This rapid increase in organic traffic cannot be understated.
Pros
Automatic Rebate Approval
Ability to set up Off-Amazon promotion
Boost your Amazon SEO via extra traffic and full price sales
System Order ID prevents RebateKey users from buying more than 1 product at a discount
35-day grace period where you can review submitted claims to verify Amazon orders were not cancelled/refunded
Ability to contact buyers directly
Great customer service that has a responsive live chat
In Addition to Amazon, RebateKey has partnerships with:

eBay
Walmart
Shopify
Etsy
Jet
Cons
Can only create one campaign per product at a time (can create multiple campaigns across catalog)
No customer support phone number
So, what are you waiting for? Give RebateKey a try today!
We hope you found this RebateKey review valuable. If you have or are using an Amazon Seller tool you'd like reviewed by FBA Global?
Contact us and include the tool's description so we can independently review for our audience.
If the tools suites our business, it could be the next service featured in our Tool Reviews section!